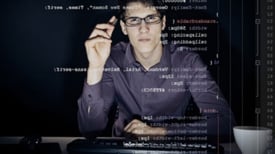 Certified coders' job descriptions have once again been redefined due to CMS, OIG, their respective audits, and many other factors over time. We are now the gatekeeper of diagnoses, document translators, and finally coders. I am not sure how we managed to obtain all this power, and I am not even sure we should have it! Coders are trained to review documentation and abstract the correct diagnoses and procedures…code what the clinician documents.
Our new job descriptions now have us determining if sections of the chart have been copied and pasted from the previous visits (whatever happened to coding each DOS/encounter as a distinct document?), translating what the clinician documented (is the condition really a history or does the clinician mean the member has a history of….), and finally, we get to decide which codes are going to be submitted by determining if the diagnoses are "supported" by the documentation (what does "supported" really mean?).
The most frustrating aspect of this transformation is that no two coders are on the same page! Heck, no two national organizations are on the same page!! Wait, no two governmental organizations are on the same page!!!
There will always be "gray" areas in medical coding, but some of those "gray" areas could become black and white if representatives from the coding community had an opportunity to sit down with the governmental agencies monitoring health care coding (CMS and OIG) and have an open dialogue. Discussions around the use of "history of" and of chronic conditions documented in the PMH as well as standardization of coding rules for both outpatient and inpatient coding (Coding Clinics are customarily based on the inpatient setting and the majority of coding work is in the outpatient settings) would be a good place to start.
In my next blog entry, I will discuss best practices to address the challenges with these inherent ambiguities and to align coders and their work products in a meaningful and beneficial way.