Jay R. Ackerman, President & CEO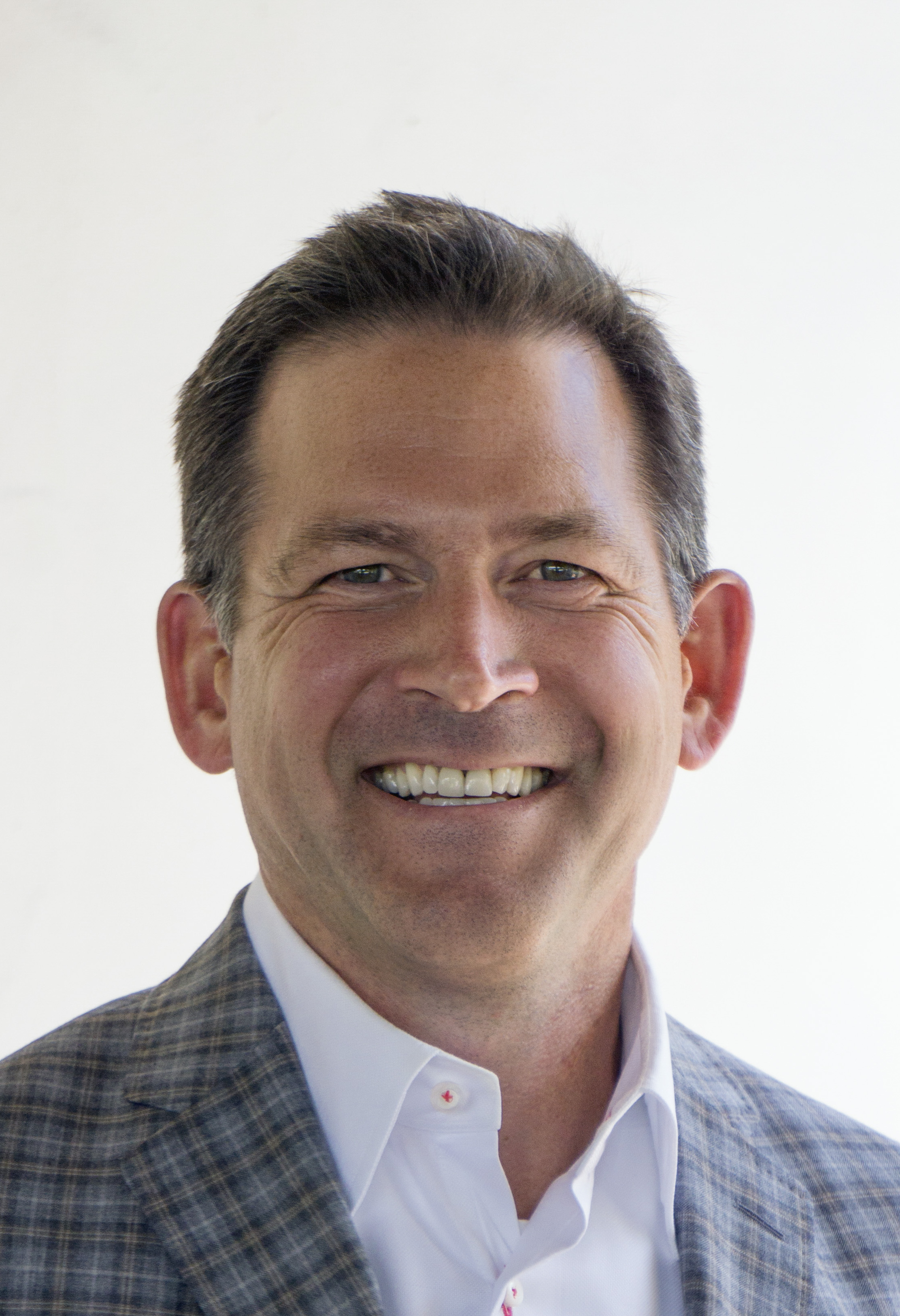 Jay is the President and CEO of Health Data Vision, Inc., a leading innovator of SaaS platform solutions for clinical data collection and analytics. In his role, he is responsible for scaling operations, accelerating business growth and fostering product innovation to propel the Company's impact in the healthcare industry for health plans, providers and healthcare professionals.
He is seasoned software and services executive with over 25 years of
experience in various leadership capacities, including his most recent position as Chief Revenue Officer at Guidance Software, a publicly traded software security company. Prior to this, Jay served as the Worldwide Head of Sales & Customer Success at ServiceSource, where he enjoyed a successful 9-year career as the company expanded globally and grew revenue from $25m to $265m. He was also the President & CEO of WNS North America. WNS, a well-regarded business process outsourcing organization, evolved out of British Airways and grew rapidly as a commercially driven organization.
Jay holds his MBA from NYU's Stern School of Business along with a bachelor's degree in economics from Connecticut College. Jay resides in Los Angeles with his wife and two boys.
Michael Klotz, Founder & Chief Product Officer
Michael is the founder, Chief Product Officer of Health Data Vision, Inc., a leading innovator of SaaS platform solutions for clinical data collection and analytics. He is an entrepreneur and visionary with over 20 years of experience applying information technology and process automation concepts to mission critical processes.
Michael founded Health Data Vision, Inc. in 2009 to address the growing needs for medical records collection and analytics, recognizing the increasingly complex and vital needs of health plans. The demands have since multiplied with the changes in Medicare Risk Adjustment, the rollout of Health Exchange Risk adjustment, quality initiatives and the overall trend towards care management and pay-for-performance.
In 2002, Michael founded eBI Solutions, an information technology and process automation consultancy in 2002, where he assisted over 100 organizations throughout the U.S. to improve their efficiencies, often completely changing the way they conduct business with IT. He led the company from its start to its acquisition by Ensynch, a national IT consulting firm, in 2008, where he held the position of VP of Solutions Strategy. He was responsible for the integration of the business unit and the national rollout of solutions to Ensynch clients.
Prior to 2002, Michael held consulting and technology positions, both in the Los Angeles area and his native Austria. Michael speaks at industry events and is a guest lecturer on IT strategy at his Alma Mater, USC.
Gregg Morin, VP of Sales
Gregg has 25 years of experience helping commercial clients solve business challenges. He and his teams have worked closely with Global 2000 clients in all verticals with special emphasis in Health Care, Insurance, and Financials. He has led sales teams with Guidance Software focusing on applications for supporting Electronic Discovery and automating Incident Response. During his tenure with EMC Corporation, his teams focused on Health Care & Life Sciences applications with the Documentum Content Management solution and for Broker Dealers with the Legato Email Management solutions supporting specific SEC and NASD rules.
Gregg has successfully and consistently built sales organizations that grow the revenues for his respective companies. He and his teams thrive on aligning new and creative application software and services solutions to solve real-world customer problems.
Mike Curran, COO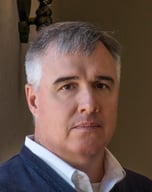 Mike Curran has worked in Managed Care for 25 years and brings extensive management and operations experience to HDVI, as well as proven ability to build high performing, results-focused teams. Mike joined us from United Healthcare where he was the National Director for Clinical Performance Improvement, and built a national HEDIS reporting and improvement program that served all UHC markets.
Prior to UHC, Mike was the Director of Policy with NCQA where he was actively involved in measure specification development and provided consultative support to the Audit and Software licensure programs at NCQA. Mike has oversight for HDVI's operational areas including Client Services, Clinical and Quality Services, Data Services and Analytics.
Mike is a graduate of St. Anselm College where he earned a degree in Politics and Boston University where he earned his Master of Public Health degree.
Bryan Lee, VP of Payer Solutions
Bryan has over 25 years of experience in Managed Care both in senior leadership and consulting positions. He joined HDVI from Pyxis Health Solutions, where he was a Principal, Co-Founder and developer of the Galileo Healthcare Analytics platform, after serving as VP of IT and Product Development at Peak Health Solutions.
Bryan also held Medicare and Medicaid financial and operational management positions including Director of Medicare Program Management at Regence BlueCross BlueShield overseeing claims, and enrollment and reconciliation.
Bryan holds an MBA in Health Administration and Quantitative Analysis from the School of Health Administration & Policy at Arizona State University.
He is an active speaker at conferences focusing on the latest developments and best practices in Diagnostic Coding practices, Medicare Risk Adjustment and HCC Risk and Opportunity Identification.
Donna Kober, VP of Clinical Coding

Donna has over 20 years of experience in the healthcare industry. At HDVI, Donna's primary role is growing and managing coding teams. She is also a key contributor to HDVI's SaaS workflow platform in relation to risk adjustment, audit preparation, and audit response modules.
Donna has spent much of her professional career building and managing large coding teams. She was also one of the authors of the CRC coding exam for the American Association of Professional Coders. Before joining HDVI, Donna served as the Corporate Director of QA/Medicare Risk Adjustment at Aetna Health Care/Coventry. Before that, Donna was the Senior Corporate Manager of Medical Coding/Finance/Risk Adjustment at Wellcare. She holds her bachelor of science in Therapeutic Recreation from Kent State University as well as her CPC and CPC-P coder certifications.
Ron Makita, VP of Quality and Clinical Services
With over 30 years of experience in healthcare, healthcare-related processes and an impressive track record of managing high-volume departments in healthcare and manufacturing, Ron also has a very impressive track record of designing and improving processes in these industries.
Over the last eight years, he has mastered and refined the processes for collecting and analyzing medical records, which are a cornerstone of the competitive advantage of Health Data Vision. Ron's leadership abilities have been proven over and over and his ability to assemble and motivate large departments and project teams are consistently impressive and evident from customer feedback.
Mark Moticik, VP of Business Development
Mark Moticik is a highly accomplished executive with over 20 years direct sales, consulting, and management experience. He has consulted to payers, administrators, and healthcare technology companies in ways to leverage modern information technology to develop new value propositions and enter new markets. His background has seen him work within a broad range of companies from startup environments all the way up to Fortune 500 technology companies.
Prior to joining Health Data Vision, Mark worked at HealthEdge Software, a leading provider of healthcare claims administration and care management systems. As Vice President of Customer Success, Mark advised senior decision makers within Medicaid, Medicare Advantage, HIX, and commercial health plan customers in ways to maximize the business value of the company's enterprise systems.
Before HealthEdge, Mark served as Vice President of Sales and Marketing for Aldera, a provider of real-time healthcare claims administration and self-service portal solutions. Mark architected and executed a multi-channel go-to-market strategy that resulted in explosive growth for the startup. Under his leadership, the company grew from one to over a dozen customers including leaders in the medical, dental, and vision market segments.
Mark holds a Bachelor of Arts in Management degree from National Louis University and a Master of Science in Communication from Northwestern University.
Elizabeth Micholovich, VP of Project Operations
Elizabeth is responsible for client and partner services, and provides leadership for HDVI's HEDIS, risk adjustment and STAR rating improvement offerings. She supports business development efforts and product development guidance and requirements.
Elizabeth brings over 15 years of experience in the healthcare industry with an emphasis on quality and process improvement. She has held various regional HEDIS, quality operations and project management positions, most notably, at UnitedHealthcare. She has a Masters in Public Affairs from the University of Connecticut and a Bachelor of Science degree from Marist College. Elizabeth has also co-authored several papers and publications in healthcare.
Jacob Salk, Director of Finance
Jacob is a seasoned finance professional with more than 10 years of experience in operational finance, venture capital, and investment banking. He has worked and consulted for private and public companies in restructuring advisory, hedge fund and venture capital investments, and internet applications and technology.
Prior to joining HDVI, Jacob was CFO/Partner at Aaron & Zukin, a digital media and technology family office fund, and concurrently served as Director of Finance for one of the fund's portfolio companies. Previously, Jacob worked in the Financial Restructuring Group at international investment bank Houlihan Lokey, where he advised companies and creditors on over $8.0 billion of in- and out-of-court restructuring, distressed M&A, special situation financing, and M&A transactions across a variety of industries.
Jacob began his career at Turnaround Capital, an event-driven and special situations strategy hedge fund, where he was responsible for evaluating and executing investments in debt and equity securities of distressed companies. Jacob holds a Bachelor of Arts in History from UCLA.