About Health Data Vision
Health Data Vision's main focus is medical records in any form, with the vision that we want to revolutionize the ease and security of handling, accessing and analyzing medical records. More specifically, we are not assuming a world with all electronic health records, but rather one with lots of paper that will need a seamless, painless and gradual path to all EMR.
While our workflow platform is built on a modern, services-oriented architecture, built and run by an extremely strong and talented IT team, it is our #1 priority to have all our activities driven by our customers' most important needs. Our solutions utilize superior processes and specialized tools which address the needs for volume, speed, quality and visibility.
Our ability to produce the best possible results for our clients is driven by three key factors: people, process and technology.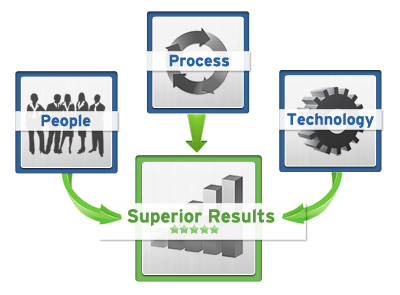 PEOPLE: Probably the most important factor in our solution is people. Whether they are our staff of the customers', the results are only as good as the work performed by well qualified and trained people.
PROCESS: The predictable, timely and consistent delivery of quality results for large volumes of medical records requires a well-defined, well executed and flexible process.
TECHNOLOGY: To automate steps, coordinate them, capture relevant data and provide real-time reporting and alerts, a strong, well-integrated, reliable and scalable system is needed.
Learn More About Us